Creating Tickets#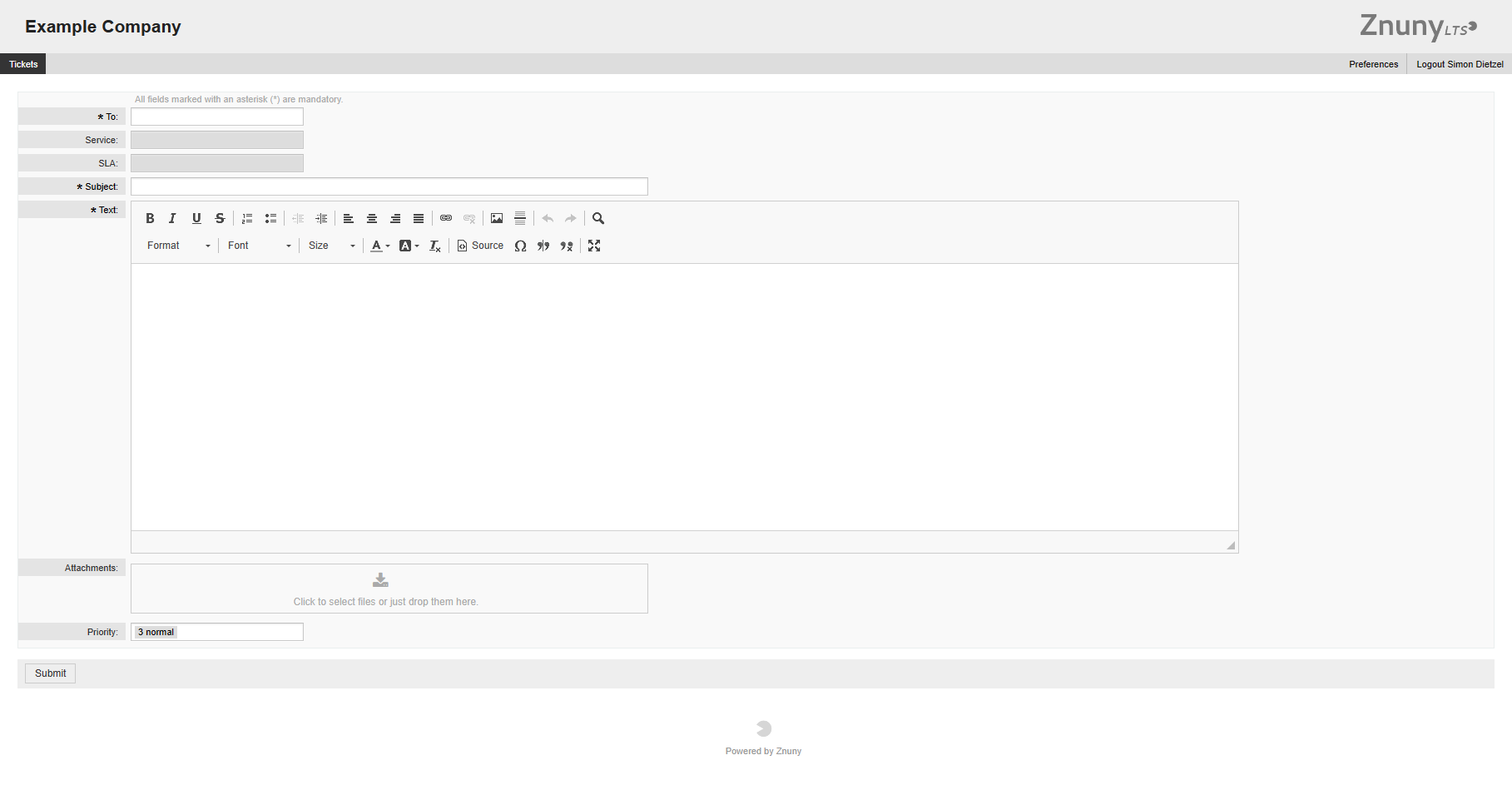 To

The team which should deal with the issue.

Subject

The topic of the issue.

Text

A description of the issue.

State

The current state of the ticket.
Optional items depending on configuration can include:
Type

What is the type or request.

Service

Which service is involved.

Service Level Agreement

Which service level is applicable.

Dynnamic Field Data

Additional data about the request.

Priority

The priority of the request.

Attachments

Attachments pertinent to the issue.