Installing Features#
Package Manager#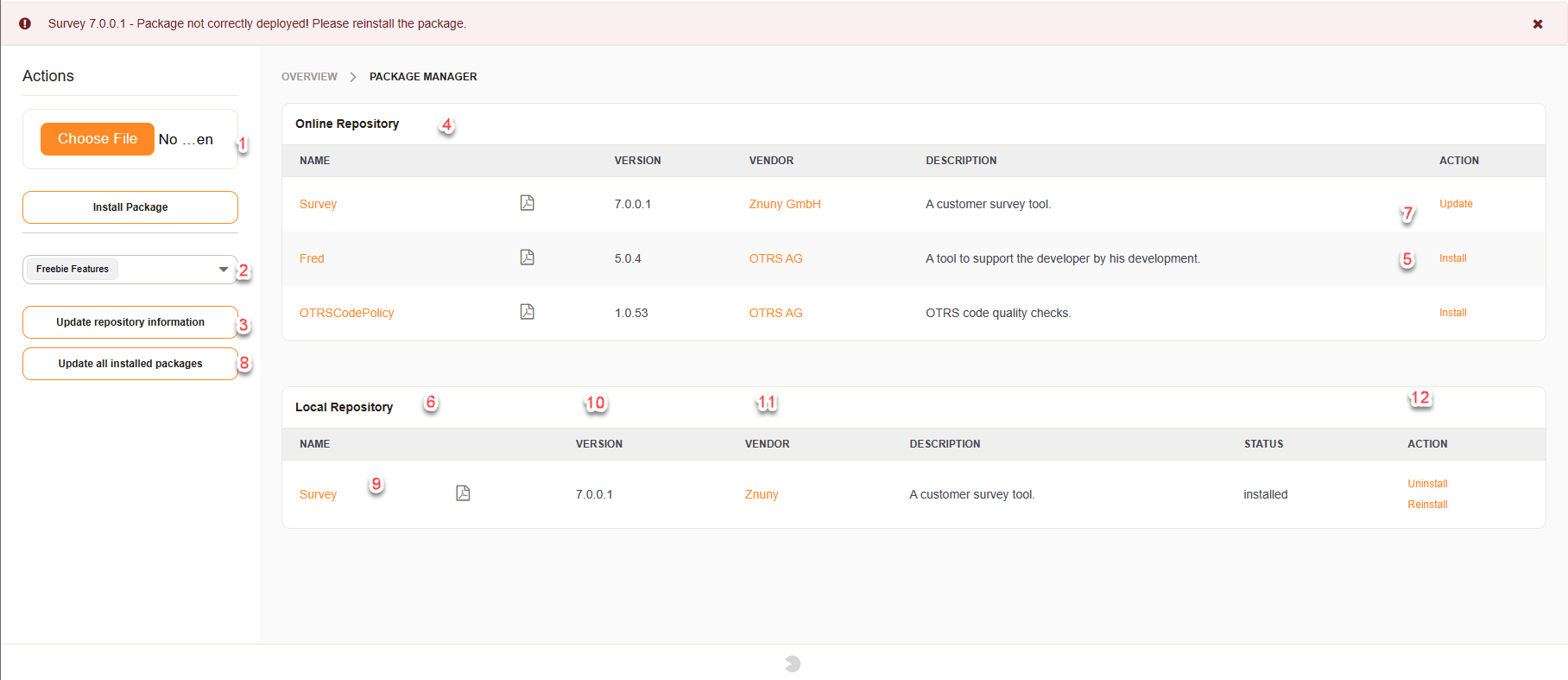 In the image above, you can see the different functions of the Package Manager.
Choose an OPM to install from the local filesystem

Choose the desired package repository

Update the online repository

View the available packages

Install a package

View the installed packages

Update an individual package

Update all packages on a system

Display package contents

Download documentation

Link to the vendor's website

Uninstall the package
Package Information#
Clicking on the package name to display the package contents link will send you to a screen that shows you the installation status of the package as well as gives you other options.

In the general information screen you see:
Description

What the package does, in short.

Build Date

When the package was built.

Build Host

Host name which built the package.

Framework

The framework must be installed to use this package.

License

The license used for the add-on.

MD5 Sum

The MD5 sum for package verification.

Name

The name of the package.

Package Merge

The name of the package which is to be replaced by this package.

URL

Vendor or add-on website.

Vendor

Vendor name.

Version

Add-on version.